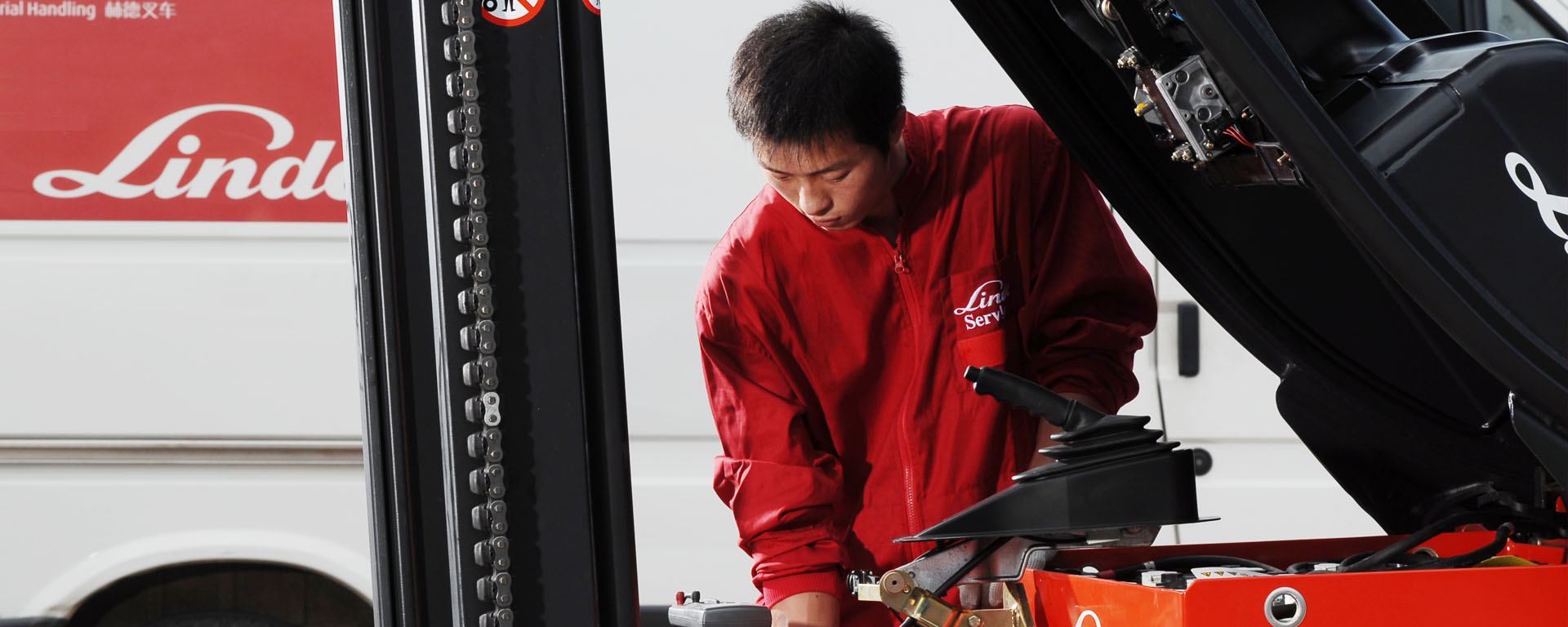 Adhering to Germany's fine tradition of valuing technology, Linde (China) is constantly striving to improve the training system for service engineers. Over twenty years, we have invested more than RMB 10 million Yuan in training facilities. Our Xiamen headquarters is equipped with various completely-configured maintenance training workshops, maintenance equipment, imported test tools and vehicles for training. Besides, a rigorous training evaluation system has been implemented to ensure that the service engineers are professionals.
At the same time, we have accumulated rich experience in tool design, procurement, management and optimization. Standardized clothing, tools and service vans of Linde service team have become a powerful boost to Linde's secondary technical revolution.
With the introduction of the call center service mode of 400 national unified after-sales hotline, customers can experience directly Linde's convenient, quick, reliable and effective service, which has become the industrial benchmark.
Professional Team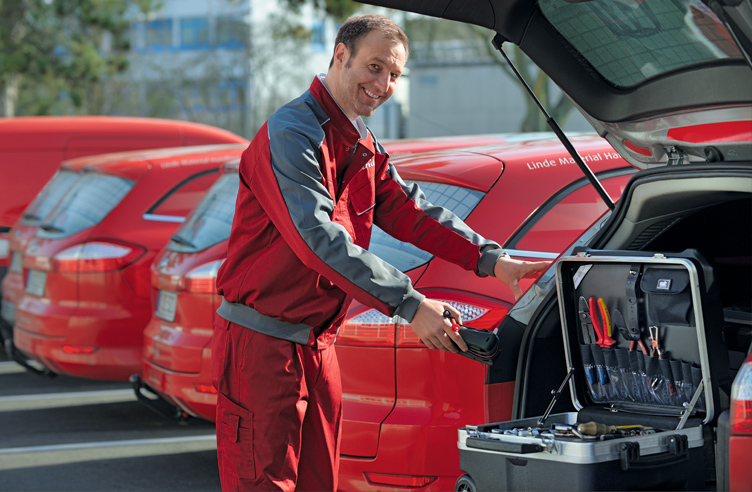 Linde (China) was the first to obtain the "License for Installation, Modification and Maintenance of Special Equipment" in forklift truck industry. More than 800 Service Engineers in over 153 service outlets across the country provide quick, reliable and professional service for our customers.
A perfect training system depends on a group of high-quality trainers. The customer service center has experienced senior specialists in technical training at Xianmen headquarters, and service trainers in each region nationwide to ensure the service quality of the service network.
From the basic training at the beginning of employment to the strict technical trainings on various truck models of primary, intermediate and advanced levels and to the grading evaluation system for the technical competence of service engineers, Linde provides an all-round development and training system for engineers:
● New service project training program
● Regular skill training for all service engineers
● Annual appraisal system of all service engineers
● Junior service engineer project – service engineer training reserve system
Professional Equipment
Call center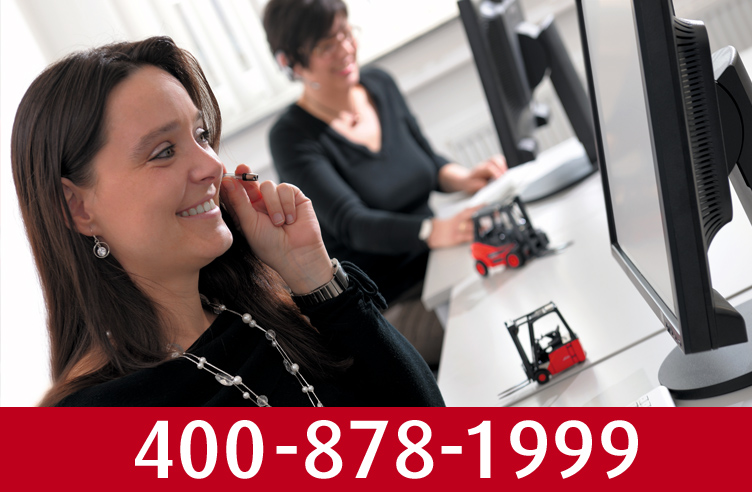 Linde has pioneered to introduce the call center service model, and provides services for customers in all industries by the national unified 400 telephone number (400-878-1999) and IVR technology.
Linde 400 call center is handled by a group of professional hotline staff to meet customers' needs, for example, in forklift truck sales, repair, maintenance, spare parts purchase, regular business and technical consulting. Our operators, with professional service communication etiquette, listen to customer's voice, address customer's needs, and quickly transfer the information to the corresponding departments and personnel. Meanwhile, Linde call center, included in the customer care system, makes regular phone calls to customers for quality of on-site service provided by our engineer and customer's feedback, complaints and suggestions, in order to improve our service and enhance customer perception by the service philosophy of "professional, standardized, unified and fast".
Linde 400 call center can provides you:
● Convenient contact way
● Quick response time
● Reliable service tracking
● Effective consultation and complaint channels