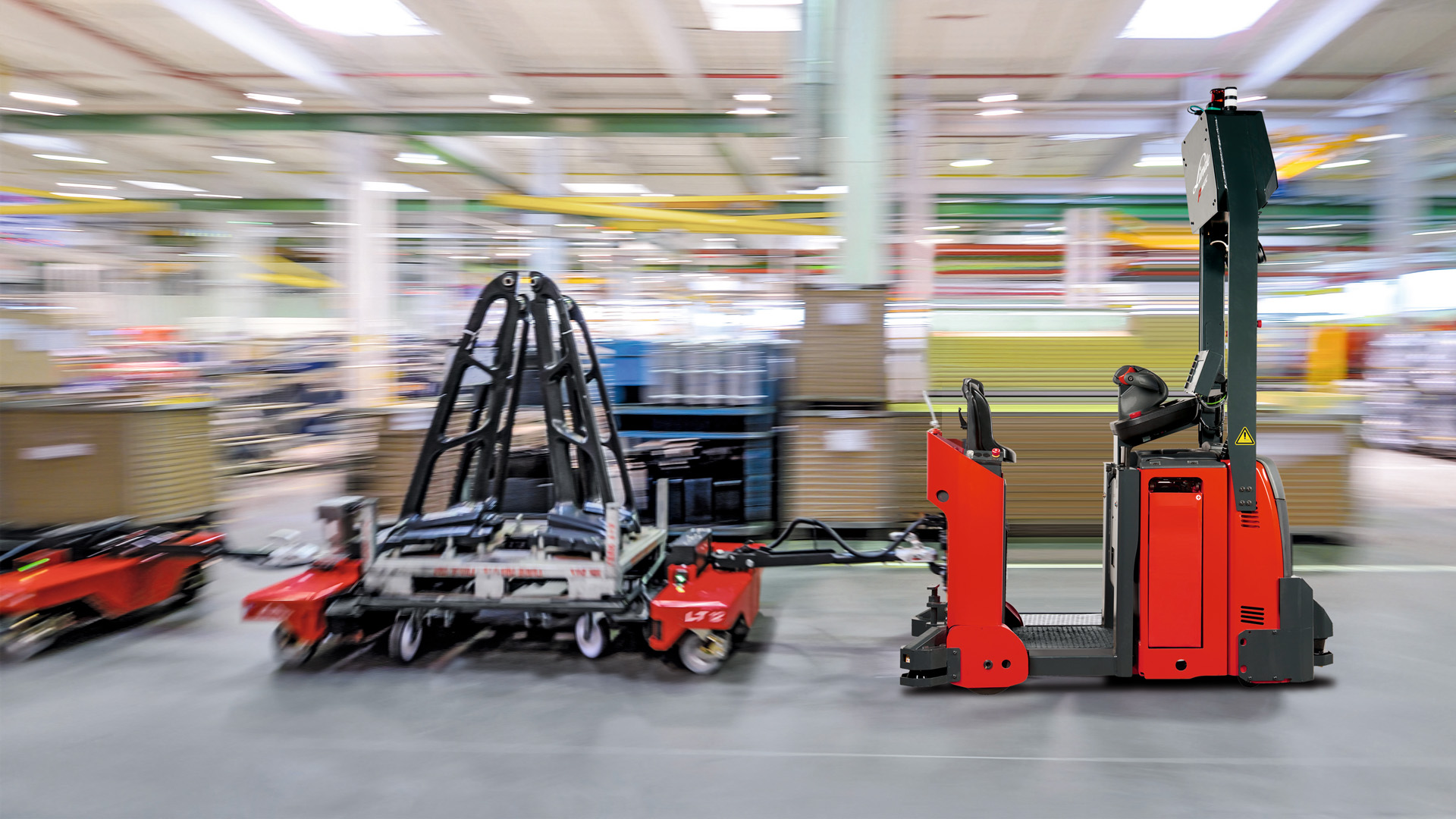 Why Choose Linde Robotics?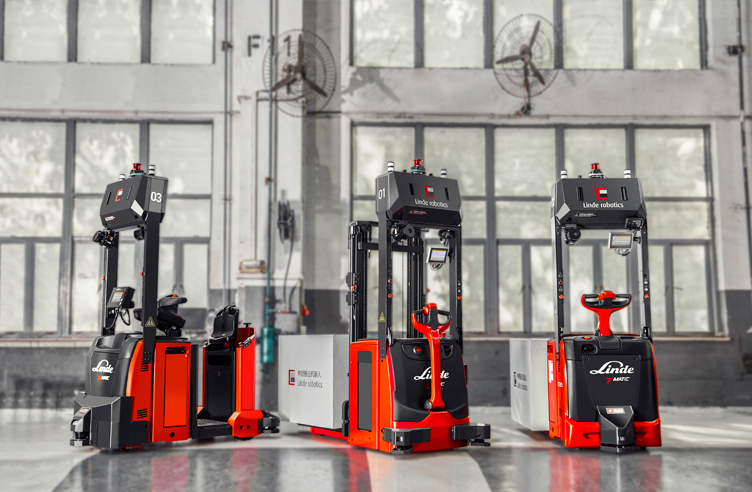 While logistics tasks will always be directed by people, this new generation of robotic trucks can perform repetitive, low added value material handling tasks reliably and independently. Called "Linde Robotics" – the collaboration between people and robots allows both to work and interact together safely.
Linde Robotics also helps increase productivity and lower costs by reducing damage to goods and putting people at lower risk of physical strain by giving uncomfortable tasks to the robotic truck. Linde Robotics also improves the efficiency of material handling flows thanks to consistent timing between transfers, optimizing the management of work in progress and buffer stocks.
This new robotic solution, the most advanced available solution, provides for the first time incredible competitiveness and unique flexibility for your operations.
OUR LOGISTICS SOLUTION BRINGS MULTIPLE BENEFITS
Our logistics solution brings multiple benefits and meanwhile lower costs for you.
Linde guaranteed professional service and support
● Standard mass production trucks: high-quality and proven reliability.
● Comprehensive sales and after-sales services network.
● Powerful technical support and responsive customer service.
Technology performance
● Leading natural navigation technology in the industry, requiring no additional location marks such as a reflector and providing the utmost flexibility and expansibility.
● Easy, fast integration into existing operations.
● Systematic and expansible solution.
Linde Robotics are equipped with smart features allowing them to operate in the same environment with people or other vehicles without any additional infrastructure.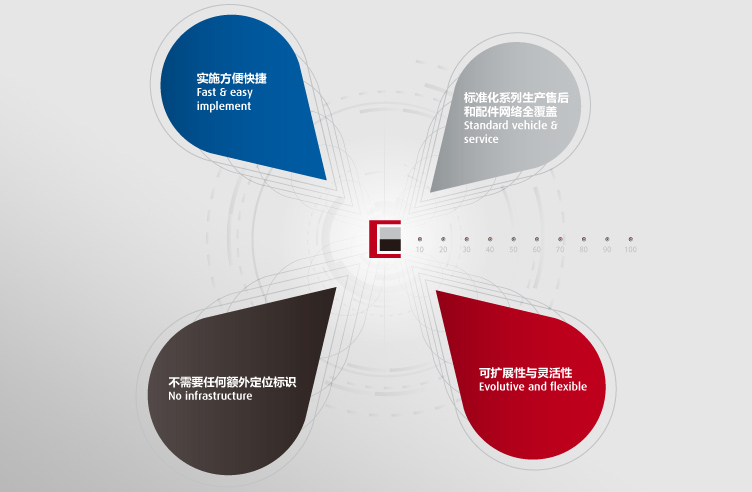 COMPETITIVENESS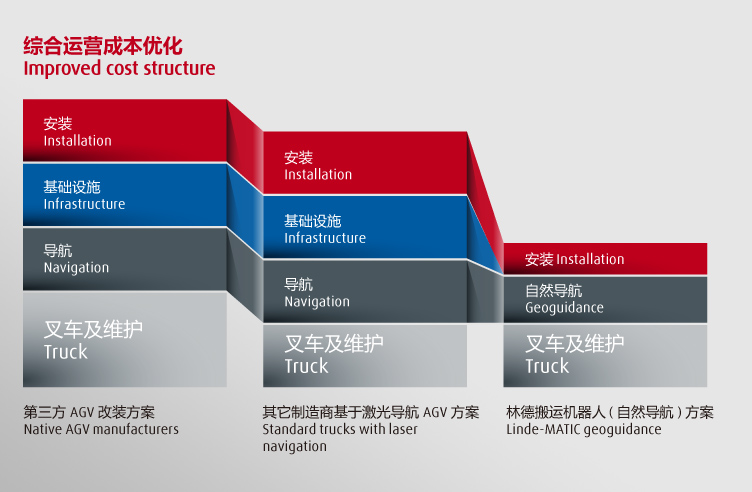 The most cost-effective robotic solution on the market.
By combining a unique navigation system with Linde's expertise in material handling equipment, Linde Robotics range offers reliable solutions to help our customers optimize their intralogistics and achieve major cost savings.
ROI: Rapid payback and massive TCO savings
● Reduced installation costs.
● Massive surplus of operating costs.
Flexibility
Innovative natural navigation technology and easy implementation.
Navigation without infrastructure, the innovative "Geoguidance" navigation system integrates easily into existing warehouses.
The system maps existing physical structures and quickly accommodates changes in the environment. Creating and modifying driving paths is fast and simple to implement.
Linde Robotics use a map of the environment to locate themselves in real time by comparing what the navigation laser detects with the reference map.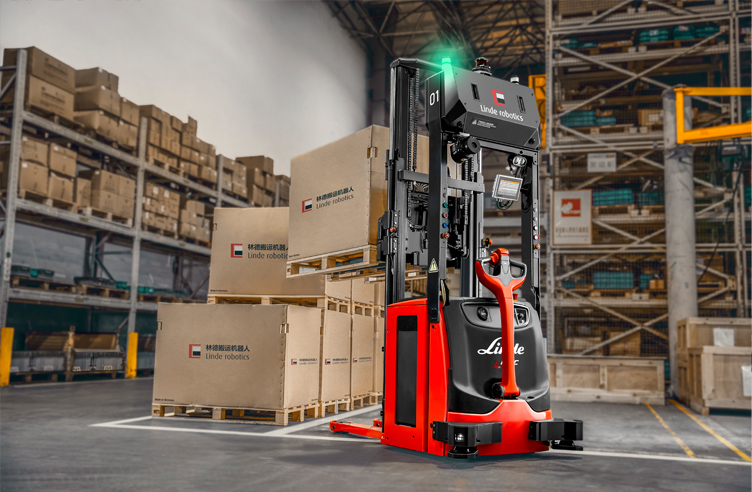 Safety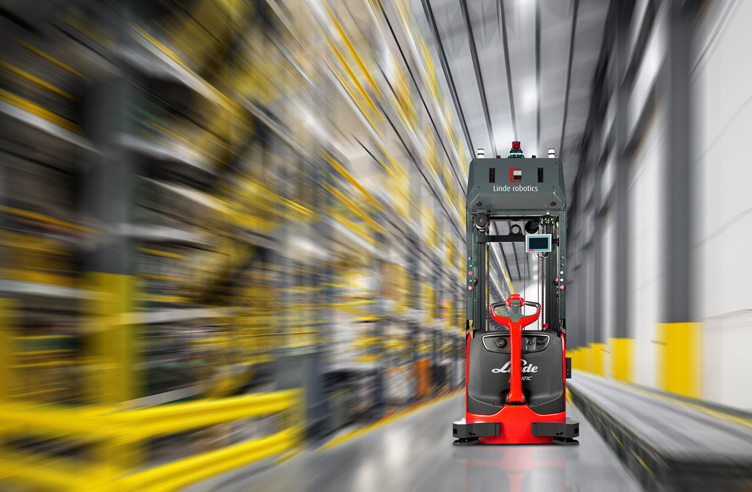 Linde's new model in automation field
The safety features of Linde Robotics are based on the comprehensive understanding of the complex logistics working conditions, to construct a sefety system with three-dimensional detection and intelligent automation identification of object regions.