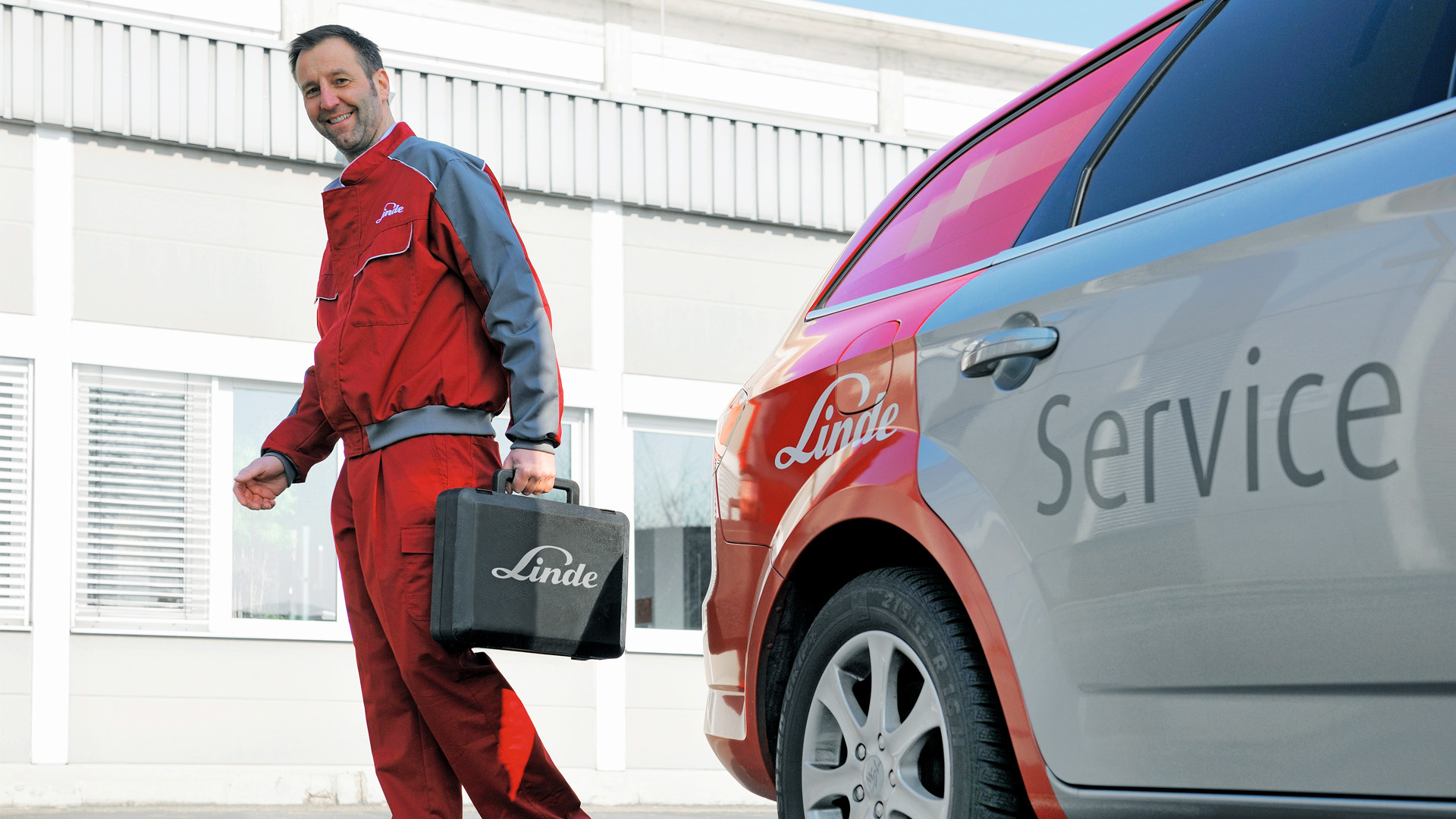 The reduction of forklift downtime is the guarantee of smoother production. Linde Material Handling provides support for maintenance and repair services. Our highly qualified service engineers ensure quick and reliable service and maintenance service for over 200 types of forklift trucks. More than 153 service outlets with over 950 service technicians across the country means that we are always close to customers, and ensures the quickest service response.
Maintenance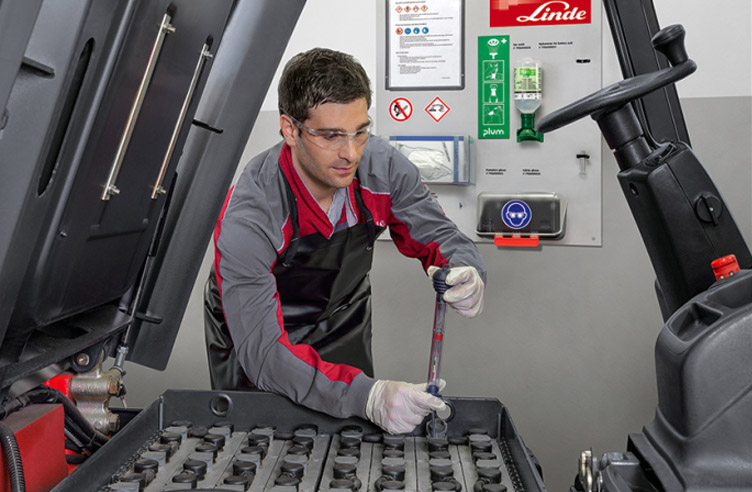 For forklift trucks or any kind of equipment, improper maintenance and non-standard operations will increase failure rate and potential safety problem and reduce service life, which will increase maintenance costs, reduce equipment residual value.
Linde professional maintenance strictly abides by the maintenance intervals and content stated in the equipment operation manual, in order to keep trucks in the best status and find potential problems so as to avoid serious failures. This truly reflects the concept of "maintenance instead of repair".
Inspection: Thoroughly inspect hydraulic, braking, power and electrical systems and the accumulator.
Cleaning: Clean the exterior of the truck and internal components such as steering axle, motor, air filter etc..
Lubrication: Check the linkage for sufficient lubrication with engine oil, hydraulic oil and coolant, and if necessary, add lubricants or replace the part.
Replacement: Replace filter and belt etc.
Adjustment: Adjust truck to the best status after maintenance
Standard operating process:
Linde maintenance sheet lists all the required maintenance items for each truck type. Maintenance sheet should be confirmed and signed by the customer when the maintenance has been finished.
Repair
Once called, the Linde service call center will immediately dispatch the Linde engineers at the corresponding area to repair trucks quickly.
The advanced CAN-Bus diagnosis system can quickly locate the fault parts and ensure the fastest repair solution. Our professionally trained service engineers will quickly repair the forklifts to ensure the maximum utilization of the trucks.
The well-equipped repair center workshop is capable of overhauls and refits of all kinds of trucks.
The Linde service full-value chain can also provide more value-added service products to help customers improve the safety, efficiency and driving comfort of forklift trucks.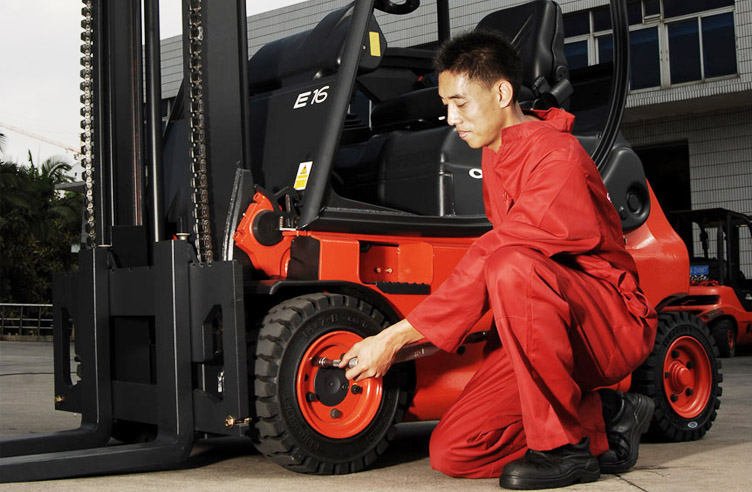 Service Contract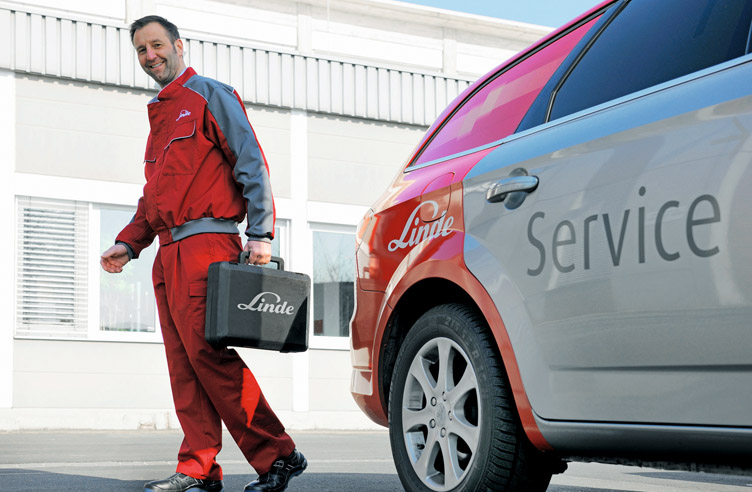 Service contract is the perfect service solution with minimum maintenance cost and maximum truck utilization, which truly make customers free of worry.
● Professional services provided by professional service teams.
● Equipment is maintained at the best condition by the professional team, significantly reducing maintenance cost.
● Purchase terms and price are defined in the service contract all-at-once, which simplifies purchase procedures and saves time.
● Payment is made as scheduled by the contract, which is quick and worry-free.
● Budget according to the contract, resulting in accurate cost control.
Customized service contracts meet various needs :
Service Contract Type
Maintenance
Repair
Overall Check
Parts
Labor+Traffic
Parts
Labor+Traffic
RMC
√
√
√
FMC
√
√
√
√
√
LMC
√
√
√
PMC
√
THIS MAY ALSO INTEREST YOU