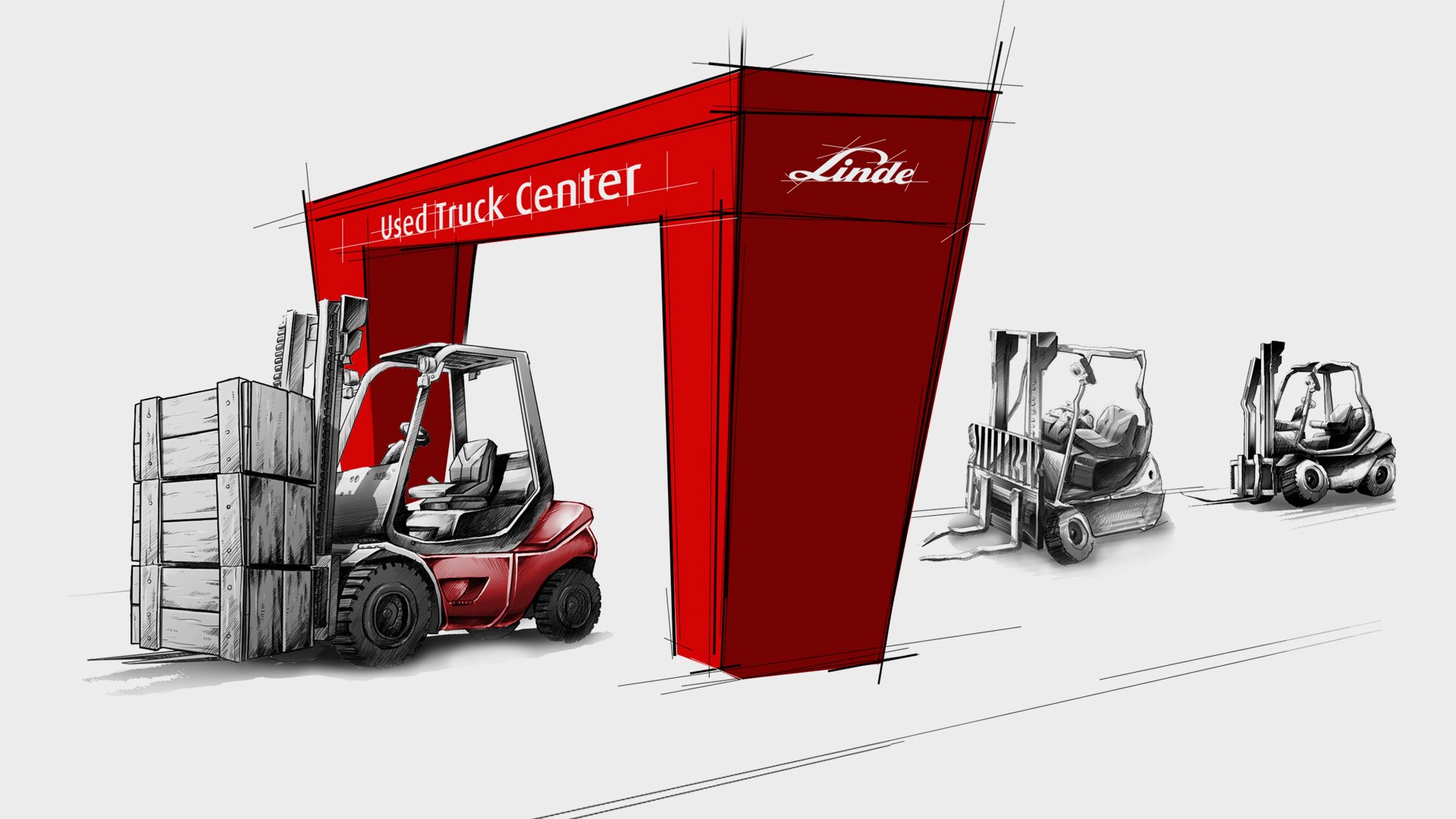 The requirements for industrial trucks are seasonal, especially at start-up stage, growth phase or varying operating times for industrial trucks of enterprises that are looking for opportunities to meet their specific requirements both reliably and economically. All used trucks we provide would not only stick to high-quality and unique technical characteristics of Linde, but also at a reasonable price. Linde Used Truck in the three reconditioned standards of Linde PLUS, SUPER and ULTRA for different requirements of customrs. For this purpose, Linde has set up specialized reconditioning centers at headquarters and all regions. The used trucks from Linde undergo a standardized reconditioning process to ensure that forklifts meet the necessary quality standards and customer requirements in actual application. Linde Used Truck is your best choice.
Reconditioning Standards
Linde Used Truck in the three reconditioning standards of Linde PLUS, SUPER and ULTRA. The main differences among them are reconditioning level and warranty period. This means that you can choose the right truck according to your individual operating conditions and requirements. Linde PLUS forklifts are ideal for applications with a lower workload. The Linde SUPER category is generally suitable for medium workloads. Linde ULTRA is the right category for demanding applications with a higher workload. However, the optimum reconditioning standard for your requirements depends on a number of factors. That's why your Linde sales personnel will provide extensive advice at any time to help you make the right choice. The following provides you with basic information of reconditioning standards:
RECONDITIONING PROCESS
At Linde, used equipment is refurbished on the basis of a standardized process. Specially trained Linde technicians diligently work through the reconditioning process in specialized regional reconditioning centers. If a part needs to be replaced, the technician only installs durable Linde original spare parts. Only after a forklift has successfully passed through the entire process, will it receive the "Used Truck". The reconditioning process consists of the following steps:
Benefits
Linde (China) extends the value of used truck through a professional mode of operation and reconditioning system which not only meets the customer requirement but also enhances range of service. Linde Used Truck are not just an alternative, but rather the first choice for certain companies. Approved Used Truck offer the following benefits: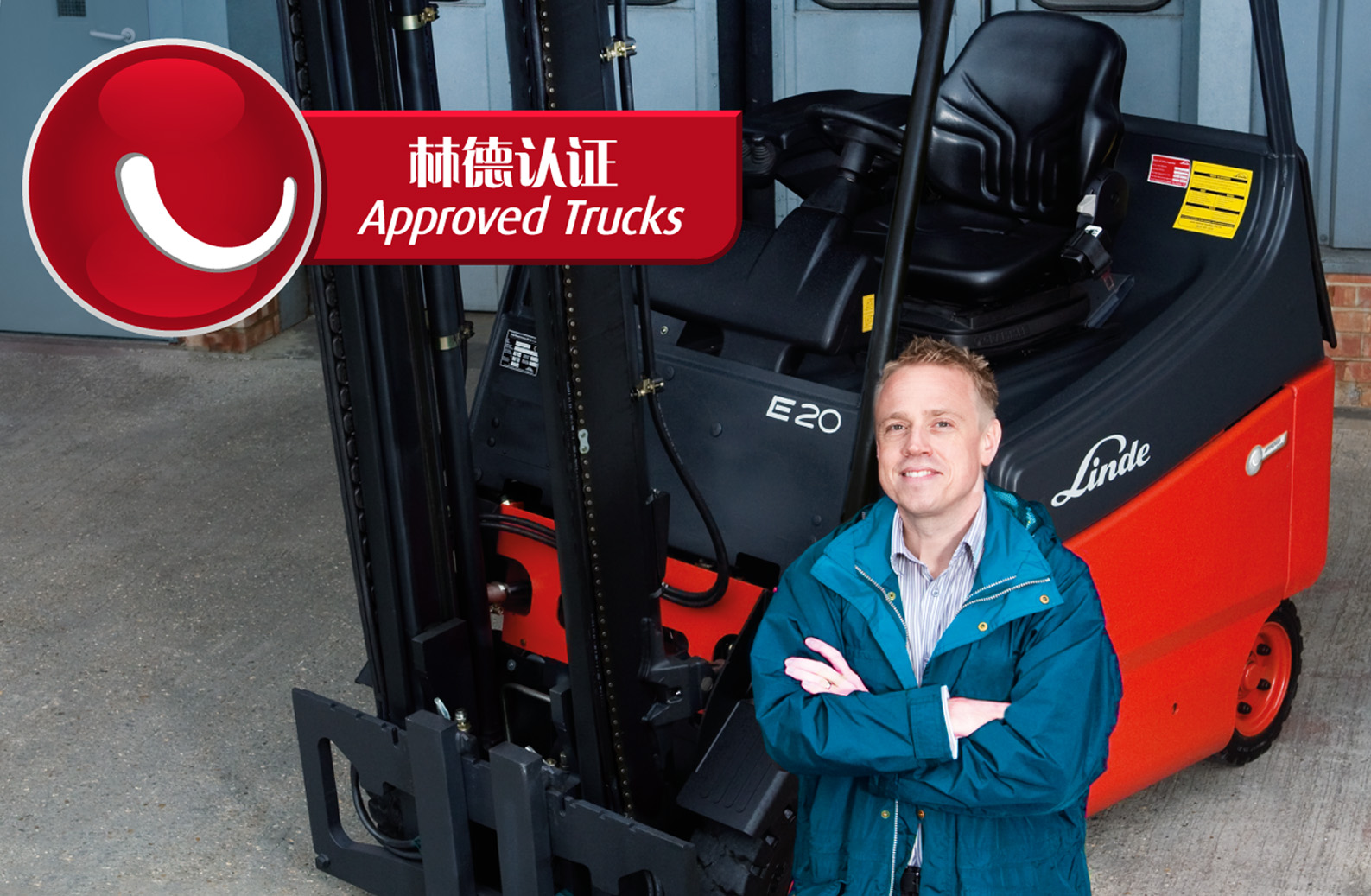 High Quality:
● Careful, standardized reconditioning process for the approved forklifts, including parts replacement exclusively with new original Linde spare parts.
● The entire Linde product range is of 'Approved Truck' quality: from hand pallet trucks to high-performance forklifts.
● All certification is in accordance with the latest laws & regulations and EU guidelines.
● Warranty: 1 months/180 hours or 3months/540 hours
Wide Range of Choice:
● For customers' cost-effectiveness and operating conditions, provide three reconditioning grades to meet requirements of every customer.
● Complete products and sufficient truck source, thus wide range of choice for you and fast delivery.
● Dense service network and therefore easy access to our products and services for you.
● Multiple business modes: trade-in/trade-in for reconditioned trucks/extra discount for repeated purchase/discount for repair
Excellent Service:
● Have the densest service network to provide quick and comprehensive service.
● Various finance and service packages, such as second-hand truck finance lease.
● Provide customer training.